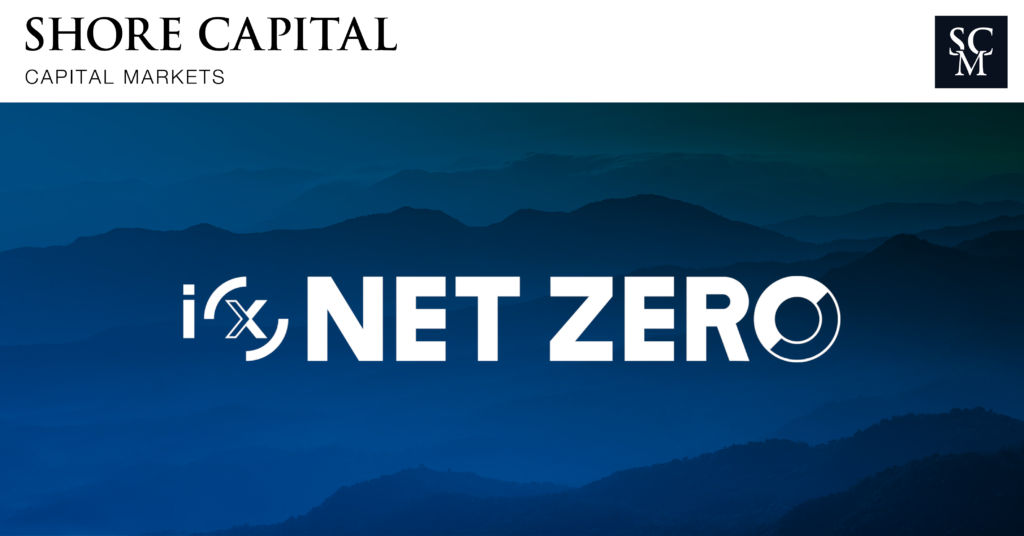 Shore Capital acts as Nomad and Joint Broker on the IPO of i(x) Net Zero PLC
i(x) Net Zero PLC's shares have today been admitted to trading on AIM following a successful fundraising of approximately £10.7m, with Shore Capital acting as Nomad and Joint Broker.
i(x) Net Zero is an investing company which focuses on energy transition and sustainability in the built environment, mobilising private capital to achieve measurable and scalable positive impact on the environment whilst also delivering institutional quality returns. The Company is expected to qualify for the London Stock Exchange's Green Economy Mark from Admission
At the issue price, the Company's market capitalisation is approximately £60m.
For further information please contact:
Shore Capital: +44 (0) 20 7408 4090
Corporate Advisory: Tom Griffiths / David Coaten / Iain Sexton
For media enquiries, please contact:
Adele Gilbert: +44 (0)7484 778 331