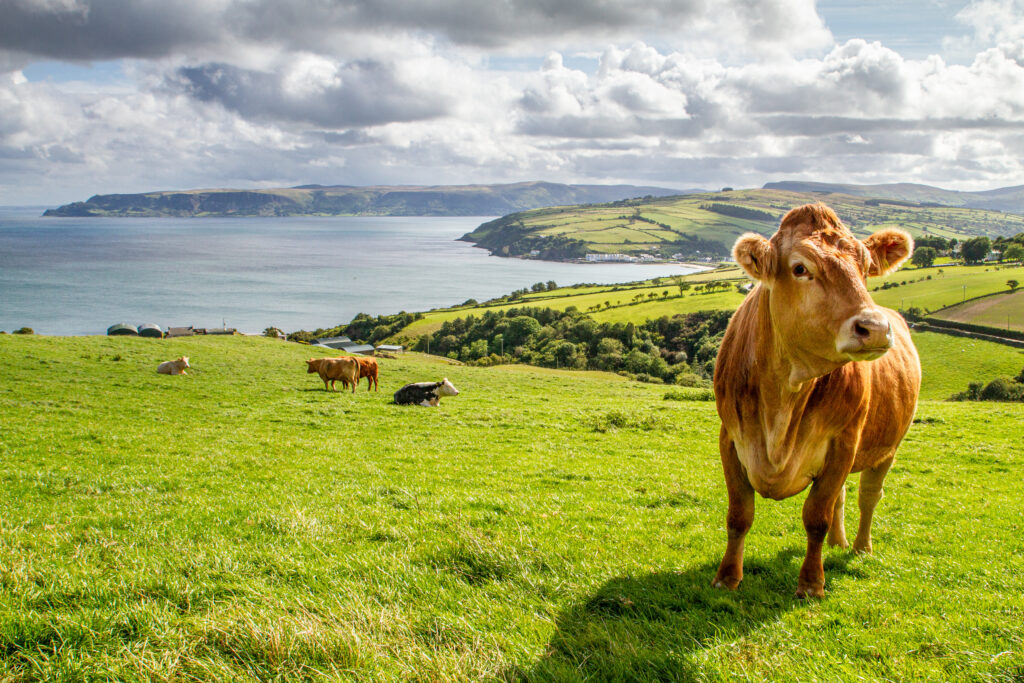 Independent Strategic Review of the Northern Ireland Agri-Food Sector sets out strategic advances to combat Brexit and climate challenges
Brexit and GB-NI trading arrangements, coupled with the climate emergency, have created an unprecedented challenge for the Northern Ireland agri-food sector.
As a result, a panel of agri-food experts led by Sir Peter Kendall, ex-Chair of the NFU for England and Wales and including Dr Clive Black, Shore Capital's Head of Research, undertook a six month Independent Strategic Review of the NI Agri-Food Sector (ISRAF) with the support of Agriculture Minister Edwin Poots and Economy Minister Diane Dodds.
The review, published on 25 January, suggests a number of strategic advances aimed at addressing challenges and making the most of Government support measures, including:
The creation of a Northern Ireland Diamond model for agri-food, with a centre of science and research excellence at its core;
An all-embracing industry-led Sustainability Body raising, measuring and certifying environmental and carbon credentials of everything from apples and oats to venison and yoghurt;
The wholesale mapping of Northern Ireland's soils to give a baseline for the demanding journey towards net zero;
A joined up 'circular economy' which takes NI's nutrient surplus and repurposes it to decarbonise energy supply, replace imported fertiliser, peat compost and more;
A new agricultural policy which drives data management, productivity improvements, innovation, soil health and long term environmental recovery;
A food-processing sector supported to invest in innovation; and
A big bold drive to make the sector more competitive and attractive by upskilling its workforce and developing its leaders.

The full Review is available here.
For media enquiries, please contact:
Adele Gilbert: +44 (0)7484 778 331
Note to editor
About Shore Capital
We are an independent securities business offering institutional and corporate clients leading investment banking, research, sales and trading services, including fixed income.  We are represented across the UK enabling extensive distribution and institutional coverage. This distribution capability is complemented by our experienced corporate advisory and broking team who offer discreet, innovative and valued advice to companies on both the Main Market and AIM.  Shore Capital is also the 3rd largest market maker by number of AIM stocks covered.
Our cross-disciplinary team has deep, market leading experience in a wide range of small and mid-cap UK companies within the following sectors: Consumer, Financials, Healthcare, Insurance, Natural Resources, Real Estate, Support Services, Technology and Media. Our research on over 250 companies is distributed to an extensive institutional client base in the UK, Europe and US.
Shore Capital is a trading name of both Shore Capital Stockbrokers Limited and Shore Capital and Corporate Limited.